Introducing Conversations, the latest addition to our feature family! Now you are able to respond inline to posts within a feed. In this release, we are supporting the following platforms:
Twitter: Retweet, Favorite, Reply
Instagram: Like
Tumblr: Like, Reblog
Flickr: Favorite, Comment
Vimeo: Like, Comment
Here is an example of a tweet on Hshtags: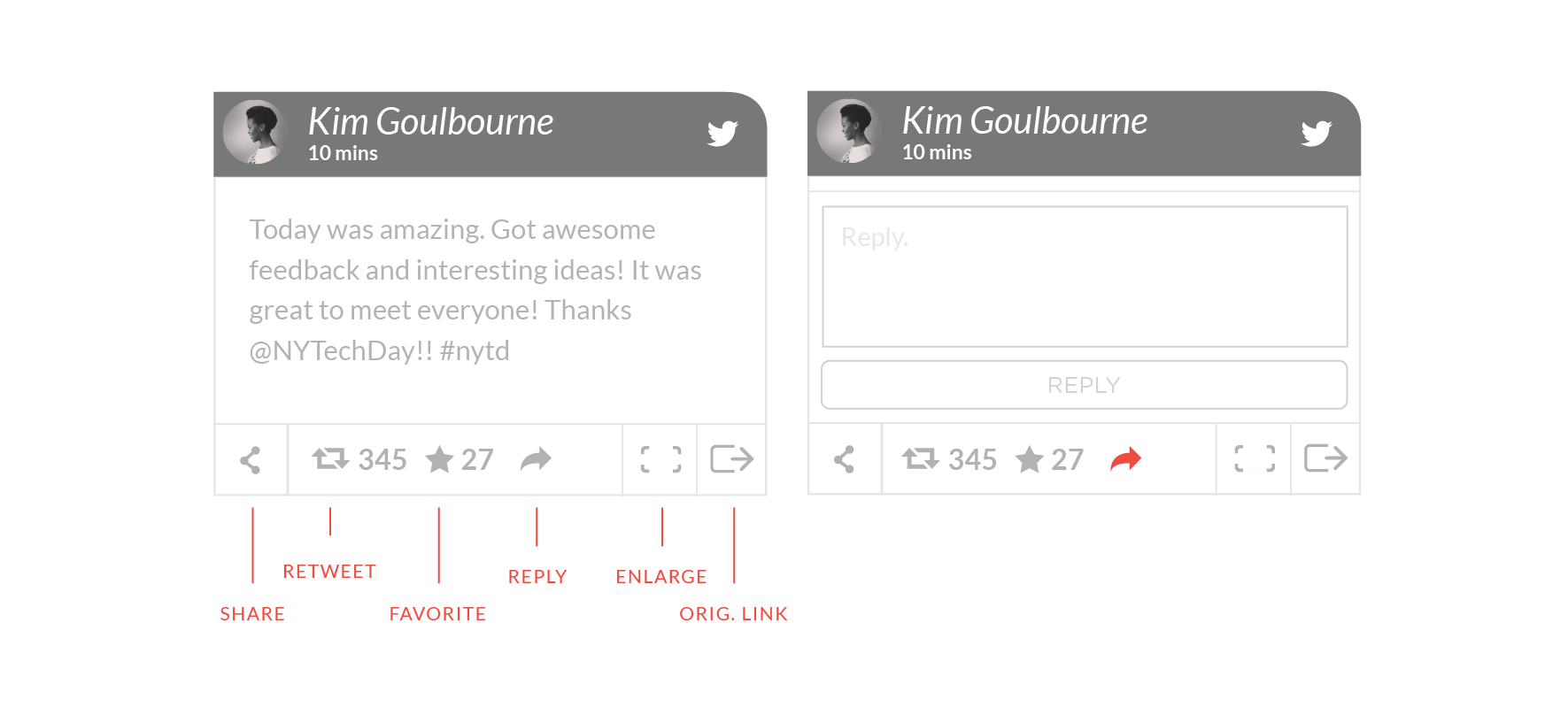 We hope you are as excited about this new addition as we are! If you come across any issues, please send us an email at [email protected]. Let us know what you think!
As always,
#RespectTheHashtag
Our first widget is now available for everyone to use! You can now embed any hashtag feed on your website, using our Embeddable Tag Search widget. There are three themes available: the Hshtags Salmon and Teal or a neutral grey.
Visit http://hshtags.com/widgets to create your own Embeddable Tag Search and as always, let us know what you think!
Happy Embedding!